Just two days are left for the biggest festival of India- "Diwali". Every countrymen around the world always been eager to celebrate this festival of happiness and prosperity. There is huge importance of this festival among the history of the country itself. Lord ram's banvas was completed on this day and they returned to Ayodhya with the victory of good over evil and right thinking. Every single person around the world wants to celebrate this festival with all members of their family.
Greetings comes from all the relatives and friends and everyone seems happy through out the day. To ensure that you wish all your near and dear ones a Happy Diwali, we rounded up some Diwali whishes and greetings that you can send them to celebrate Diwali 2017.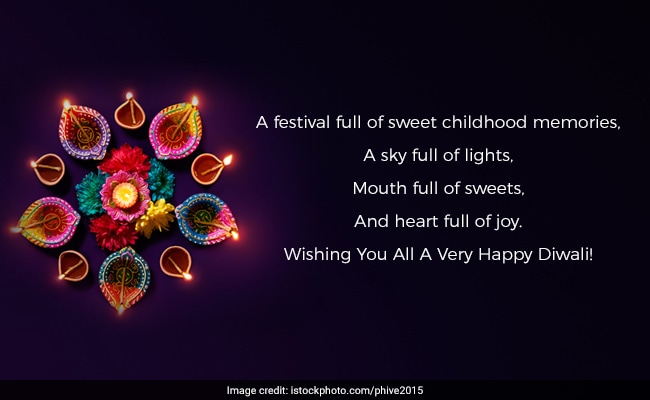 Festival that inspires us with all our childhood memories and we remember once again that how we celebrated the festival with our near and dears.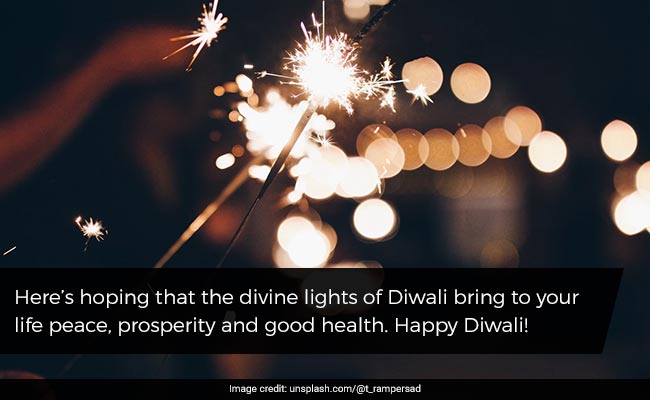 Another year will be over, another year will come. We hope and pray that the lights of Diwali illuminate the new chapter of your life.
Happy Diwali!
Lights are the main source that brings happiness through out the life for you. Celebrate it safely without crackers also.
Lord will fulfill all your wishes and dreams that you want to achieve with this festival.
May this diwali brings new colors of joy in your life and you 'll spend all you time with positive and right thinking. Stay safe and happy during the celebration of this festival. Spread the positivity towards the environment and let every one life peacefull life. "HAPPY DIWALI"