After clinching victory over aussies in "ranchi T20", indian squad is ready to be gear up to win series decider in "Guwahati" for themselves. This match can be the result maker of the series for the hosts especially, because if they win this match they 'll also win the series against the top team of the world. During the whole tournament Indian squad showed full dominance to the guests over their every single plan to tackle indian team.
This is the most Porsche time of Indian cricket team as they have been performing since 2015. There is lot of improvement you can see in the performance of each and every member of the squad. Either its the opening pair of the team who provides the brilliant strength with the opening partnerships through our the tournaments.
Indian team already tried different players for the opening spot, either its- Rohit Sharma- Shikhar dhawan, Rohit sharma- Ajinkya Rahane, Rohit Sharma- KL Rahul, Shikhar dhawan- Kl Rahul these all pairs proved themselves right on the expectations of the captain and the management. One more important and beautiful thing that you can see in the squad that we have amazing bench strength available who are not playing continously with the team but have ability to dominate the opposition with their effective actions. Every one is keen to get a chance to perform and give their 100% towards the team and get them close to the victory.
"Hardik Pandya" is the brilliant product and research that we 've got from the IPL. He is really a brilliant all rounder who can change the whole situation of the match single handily and he's proven the same in the previous tournaments this year. Champions Trophy was the first tournament for him to prove his ability on the biggest stage of this sport. No doubt that he 'll be the amazing player and asset for upcoming future of the team.
Young guns like yuzuvendra chahal and Kuldeep Yadav performed really well in the ongoing tournament and previous one with Sri Lanka. They have already get the spot on for two main players of the team, yes, we are talking about Ashwin and Jadeja. Now they also have to do some hard work to get chance in the team as ashwin also told in his latest interview.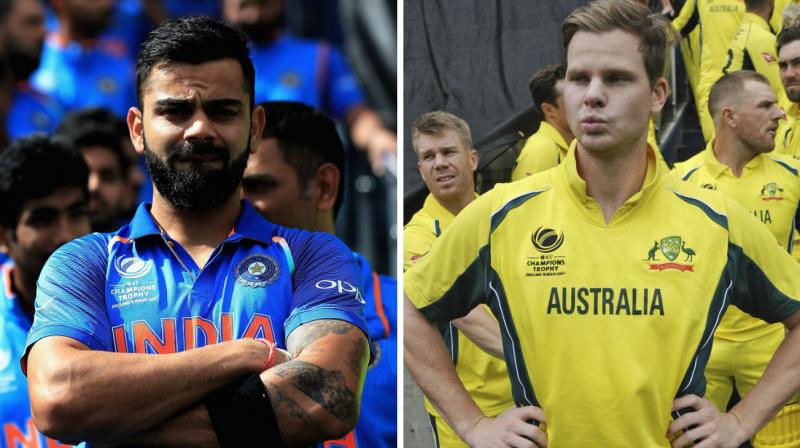 But these signs are good for the betterment of the team for future projects also. For this on going tournament, indian team has really brilliant chance to win the game and win the tournament also. Rain and thunderstorm can be the spot spoil for this game but there are less chances of it on tuesday, so we can hope for full match.